Jim Parsons, the iconic star of The Big Bang Theory, wed his longtime love Todd Spiewak at the Rainbow Room on Saturday evening (May 13) in New York City. The wedding has been confirmed by the actor's rep and comes just after the season 10 finale of the show, in which Jim's character Sheldon proposes to his girlfriend Amy.
The connubial celebrations took place on May 13th when the couple shared their love at The Big Apple's opulent and uber cool venue The Rainbow Room. Like think seriously glam and not for mere mortals.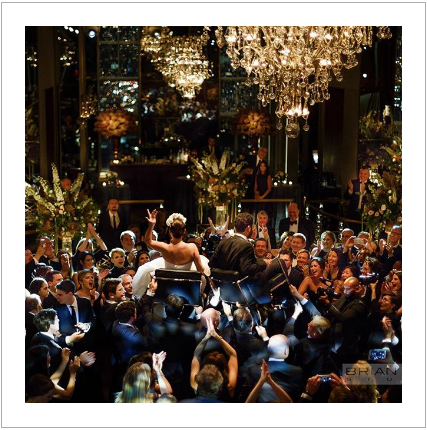 After 14 years together, the loved up couple have taken advantage of the Big Apple's more liberal laws in this arena and finally made it legit.
Jim wrote on his on the couples' anniversary a year ago; "I met this guy (the one with the mic) 14 years ago today and it was the best thing that ever happened to me, no contest. One of his greatest gifts to me is that he no longer takes me to sing karaoke. Also, I believe this was a selfie with an actual camera, as our phones couldn't do that back then hahaha! #todd #anniversary ❤️"
Out.com notes "for years, [Jim] has lived as a gay man in his private life, but in his professional public life he skirted the issue."
Revealing his sexuality in 2012, he and Todd then made their first red carpet appearance together in October 2013. As much as Jim support equal marriage rights, he insists they aren't activists, saying that Hollywood is stranger to navigate than being gay in 2017.
Dinner. I ❤u, Todd!

A post shared by Jim Parsons (@therealjimparsons) on Apr 9, 2017 at 5:36pm PDT
Congratulations to the happy couple, Jodd! We wish them all the best.